SMC 2 port valves are of distinctive features as they have low power consumption, high flow rates, fast response times and clean aesthetic designs. 2 port valves are widely utilized in semiconductor, automotive, packaging, medical, machine tool industries, etc.
Our comprehensive range of solenoid valve and process valve are designed to operate in different media such as air, water, oil, steam and vacuum. It comprises wide variety of body materials (aluminum, resin, brass and stainless steel), seal materials (NBR, FKM) and solenoid coil (class B, class H). Many series and sizes of valve such as 2-port solenoid and process valve are available for different applications of fluids.


NEW VDW Series
VXF2 Series
VXD Series
SGC2/3/4 Series
VNA Series
VCH40/VCH410 Series
VX2 Series
VXZ Series
SX10 Series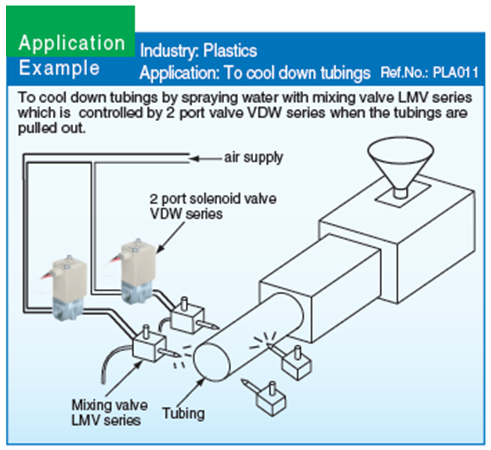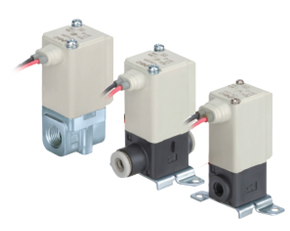 Compact Direct Operated 2 Port Solenoid Valve (Water . Medium vacuum . Air)
Compact – Lightweight
Enclosure IP65
Flame resistance UL94V-0 conformed
Large flow capacity
Improved armature durability
Low-noise construction Metal noise reduced by the rubber damper
Piping variations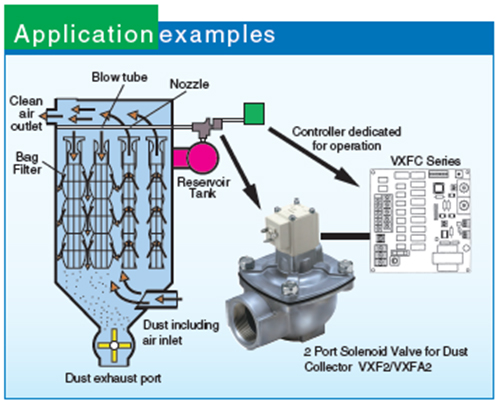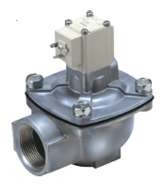 2 Port Solenoid Valve / Air Operated Valve for Dust
The bag filter is cleaned by shock wave which is created by high speed air jet
Function: to clean filter and articles or blow away workpieces
Fash response time
Large flow rate
Quick stop speed of main valve : 50ms
Various wiring methods can be selected
The valve controller turns ON/OFF many valves for the dust controller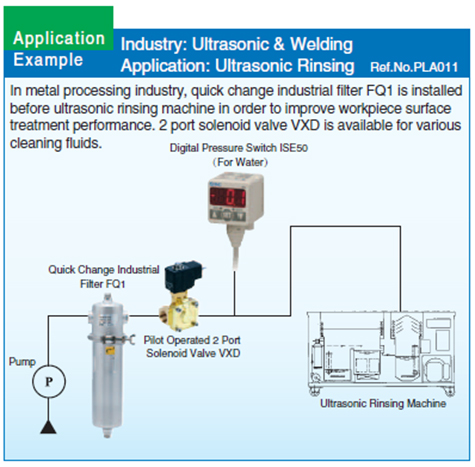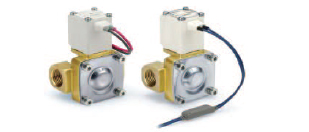 Pilot Operated 2 Port Solenoid Valve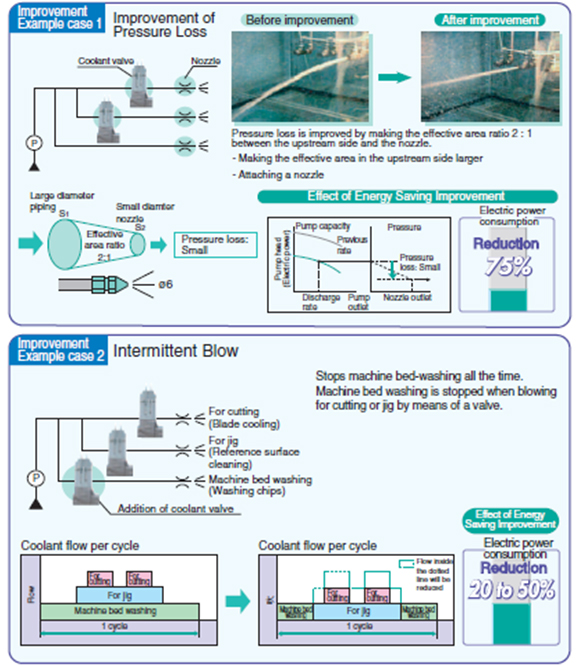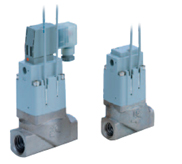 Coolant Valve
Service life: 5 million cycles or more
With auto switches for verifying whether the valve is open/closed
Flow increase 20 ~ 30%
Power consumption: Reduced by 90%
Water hammer: Reduced by 30%
Compilant with RoHS directive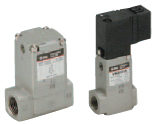 2 Port Valve for Compressed Air and Air-hydro Circuit Control (for various fluids)
Cyclinder actuation by external pilot air
The balance poppet permits normal and reverse flow
Operation from 0 MPa is possible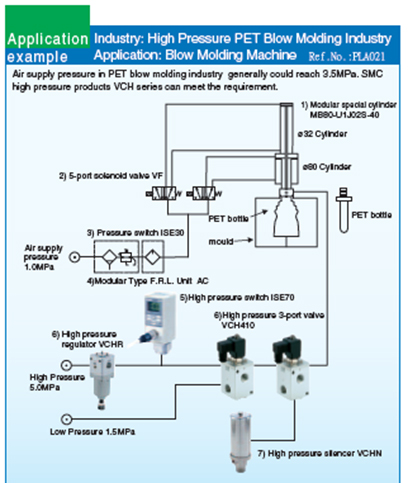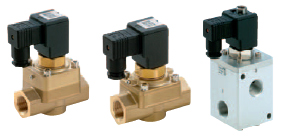 5.0 MPa Pilot Operated 2/3 Port Solenoid Valve & Check Valve
Direct Operated 2 Port Solenoid Valve Series VX2
20% Larger flow rate
10% Shorter in height
30% Lighter in weight
Improved durability
Low noise construction
Series VX2 is compact and lightweight with better flow characteristics. Rubber bumper is incorporated to reduce metal noise during operation. Its outer appearance is aesthetically in urban white color. It is applicable for air, water, oil, medium vacuum, steam and heated water. With IP65 enclosure, VX2 is suitable to use in dusty and wet environment.
Zero Differential Pressure Type Pilot Operated 2 Port Solenoid Valve Series VXZ
VXZ series is a pilot operated 2 port solenoid valve capable of operating at higher differential pressure by maintaining a zero differential pressure on the seat. Different types of body materials are available, which are aluminium, resin, C37 and stainless steel. Thus, it can be used for air, water, oil, heated water and high temperature oil.
Compact : Height 4% Smaller
Lightweight : Weight 27% Lighter
Can be used at 0 m hydraulic head
Low noise construction
IP65 enclosure
High Speed 2 Port Valve Series SX10
SMC high speed 2 port valve series SX10 is a right choice for size and color sorting machines that require quick response, low power consumption and long service life. For instance, it can be used for grain, medicine tablet and dried food sorting machines to sort out the defective products.
High speed response : ON 0.45ms, OFF 0.4ms (±0.05ms)
Long service life : 5 billion cycles or more
Low power consumption : 4W
High frequency : 1200Hz
2 Mounting types : Quick disconnect, Screw mount