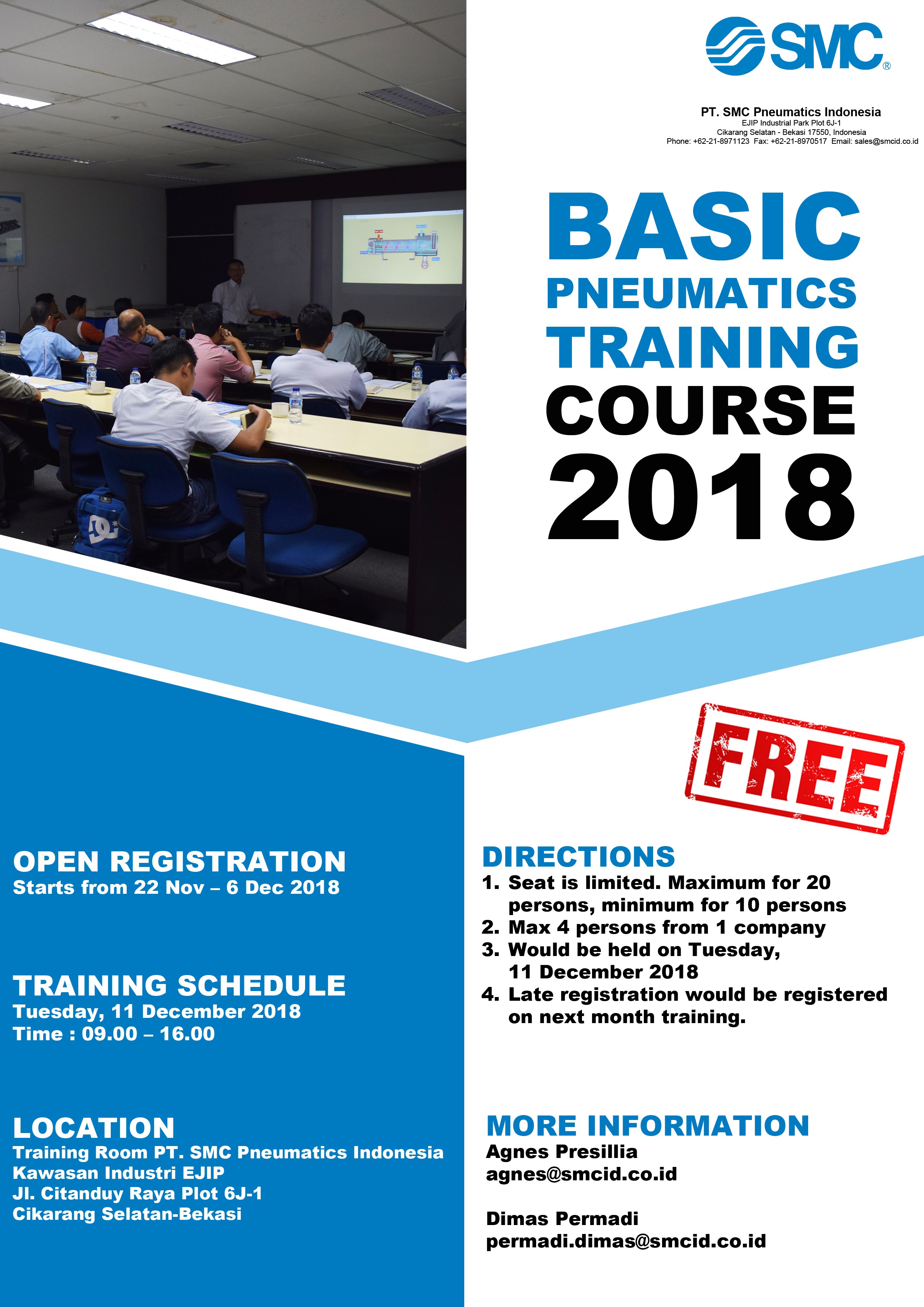 As our business is to provide the best service for customers, we conduct Monthly Basic Training Course.
We are pleased to assist and share knowledge for basics pneumatics to all of our customers.
Learn by actual case, sharing and skill up one each other on the training.
Hurry up to start the registration.