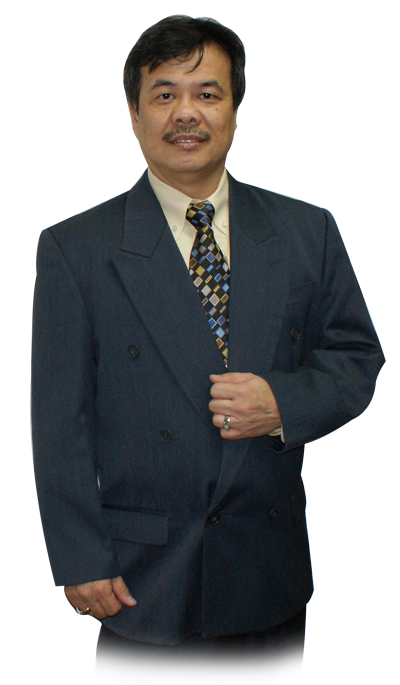 MD's Message
The turnaround of the global economy did not materialize as weak economic conditions extended into the following year. In spite of that, Asean economies performed reasonably well and Singapore, Malaysia, Vietnam, Indonesia and Philippines (SMVIP) group of companies continued to put up improved performance in market share expansion.
Within the SMVIP companies, much streamlining work has been ongoing in line with SMC Corporation's reform efforts. Through these efforts, we are far more cost efficient, and competitive as a unit. Customers in the region will benefit from very quick delivery through our integrated ERP and warehousing information sharing system.
The immediate task of SMVIP companies is to even more aggressively pursue expansion of our sales and market share in each of these countries. In newly developing countries, we will send experienced and highly qualified technical people to continue our transfer of knowledge know-how.
The Indonesia market has attracted large foreign investment interest in recent years and it is timely that our office, PT SMC Indonesia is now fully ready to provide the necessary sales, technical and logistics support to the market. We will continue to work closely with our distributor and their dealers in serving the customers.
We also expect to expand our presence in the Middle-east market with some localized arrangement. This will allow us to serve these specialized markets well. Our co-operation with local distributors and logistics support to the region will be further enhanced.
Lastly, the pneumatic market is expected to remain rather uncertain but SMC efforts to improve our service, support and achieve greater customer satisfaction will continue. These efforts will be carried out through our dedicated and excellent team of management and staff. Indirect distribution will continue to play a very important role in our business strategy and you can expect us to increase and further enhance all co-operations with our distributors.
I wish all our customers, suppliers, business partners and staff good health and look forward to another successful year together.