A new generation of electric actuators to meet all your applcation needs
The new range of electric actuators LE series add the simplicity of use to the conventional benefits of electric actuators
Adjustable force, speed and positioning (64 points) to adapt to any possible application
The new LEC controller series comes with the actuator parameters already set reducing the time and the complexity for initial set up
Optimised combination of compactness and mechanical specifications make these actuators ideal for a wide range of application
Incorporated functions like drop prevention or grip verification provide maximum reliability
Energy saving functions:

Grippers: self locking function
Actuators: reduced power comsuption
---
Does your production process suffer from :
poor workpiece size identification
constant workpiece breakage
high rejection rates due to workpiece marking
increased operational downtime for corrective component adjustment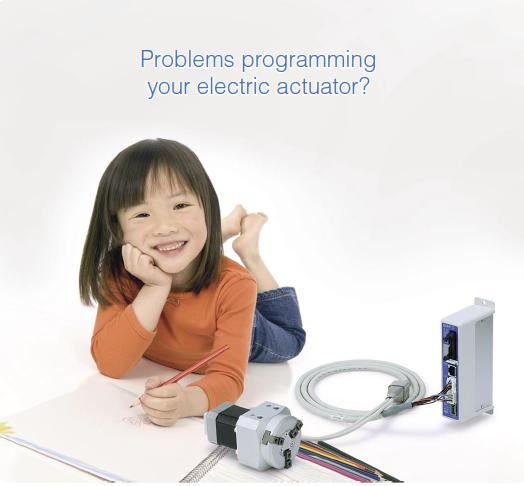 ---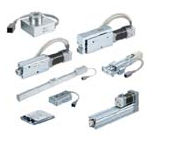 Do you find :
difficulties in controlling the electric actuator speed and acceleration
the impact at the end of the stroke of an air operated actuator excessively abrupt
the weight of air operated grippers higher than you would like
that you need multiple types and sizes of air operated actuatos in your application/s
complications when fitting multiple auto switches to your application/s
physical challenges in accommodating pneumatic air-lines in your application/s
---
Do you currently:
require a high inventory of component stocks for your application/s
experience high machine noise due to the constant venting of compressed air
If these problems sound familiar to you, then our latest range of electric actuators can now provide you with an ideal solution.
Smooth acceleration and de-acceleration, controlled gripper force and accurate, repeatable, multi-positioning, are just a few key performance benefits you will enjoy by selecting a SMC electric actuator for your application/s.
Quieter than an air operated actuators and cleaner in operation, our complete LE range of electric actuators offer excellent performance, outstanding reliability and un believable precision and accuracy.
And, with our "easy mode" setting, you no loner need to be a genius to programme and experience the operational benefits of our LE product range – total speed, force and positioning control.
---