PT. SMC Pneumatics Indonesia
PT. SMC Pneumatics Indonesia was established in 2012 with the purpose of providing better quality service and support to the customers for market expansion. The headquarter is cur-rently located in EJIP Cikarang with additional 8 sales branches covering major provinces with more than hundred staffs spread across Indonesia.
To enhance distribution network, SMC Indonesia also works together with distributors and dealers for better support and coverage in the market. Through the extensive sales and dis-tribution channels, SMC Indonesia delivers excellent products, services and technical support to customers.
To cope with the need of customer, SMC Indonesia developed qualified engineers and sys-tem to provide the best service and products in terms of total solution.
To meet the urgent needs of customers, SMC Indonesia established centralized warehouse with advanced stock replenish program to stock up a wide range of products with efficient sales and warehousing system to provide promised delivery to customers.
SMC Indonesia is committed to provide best service to customer, in addition, to develop au-tomation and pneumatic technology knowledge in Indonesia.
SMC Pneumatics Indonesia Main Office
EJIP Industrial Park Plot 6J-1
South Cikarang – Bekasi 17550, Indonesia
Phone: +62-21-8971123
Email : sales@smcid.co.id ; marketing@smcid.co.id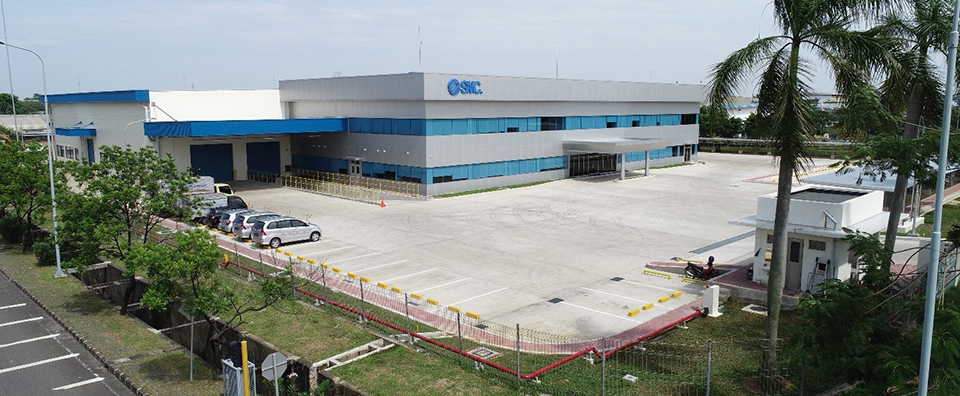 ---
PT. SMC Pneumatics Indonesia Branches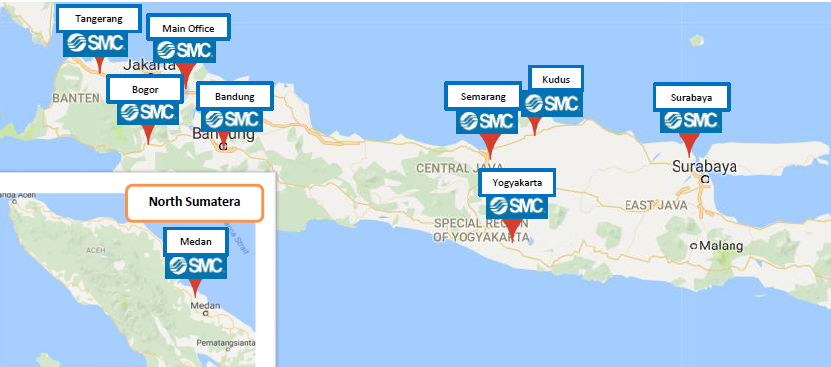 ---
---
Key Personnel